We traveled down to Kyushu, to my Mom's heart-warming hometown, as we celebrate Obon this weekend, with Mom + family. A precious time to be together as we say goodbye to someone we loved so dearly.
There is much knowledge to gain here in Japan, many areas of my life that have opened up, some that have closed. There have been welcoming hellos, and very sad goodbyes, emotions running high, (of course my sis and I don't always get along!) and every bone in my body telling me that this Japanese wellness book needs to be written, now. I was so scared to follow my dreams of drafting a Japanese inspired book, it took this trip to open my heart back up to you. Don't be afraid to pursue your dreams, sometimes it takes a little change to open new doors, embrace them.


While I spend every moment with my Japanese family the next few days, I have to treasure these moments. If I'm lucky, I get to see some of them, every 20 years. If you're close to your fam, love them and spend time with them, for each day is a gift, together.
My cousins here are all grown up! They work as architects, artists, teachers, and professors, my family here focuses on kaizen and the Japanese spirit to constantly improve. They are also some of the most welcoming, loving, modest and kind individuals. I can't wait to share more with you on my site and in my sixth book (out next spring!) I know, pinch me.
My Great Auntie Takuko is in her 80's and she still walks, shops and cooks for herself daily!  She's one of the most inspiring, traditional and wise women I know!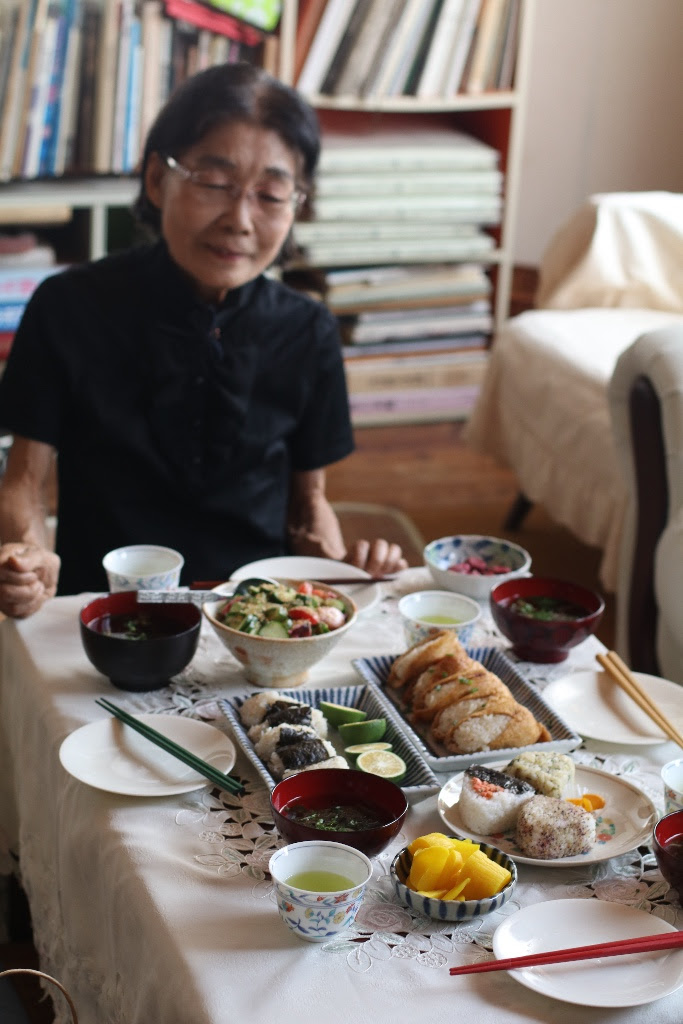 The secrets I have learned stem from tradition, respect, space, grace, culture and knowledge. There is much to still learn, so I'll be here for a few more weeks, drafting all kinds of secrets to share with you!
In the meantime, scroll below for some Japanese inspired recipes and inspo and remember, in the end, you'll be left with family, love them, spend time with them, nourish them. Be an example they can look up to for a lifetime. You are that special.
See you on instagram for more Japanese insider, delish recipes and sneak-peeks into my life! + Follow + send me a message on insta!
PS Pass this love letter on to a friend in need of some inspo and love! xx